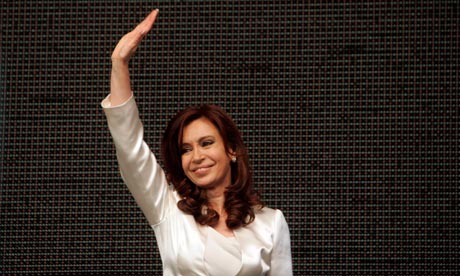 CRISTINA KIRCHNER SEEMS CERTAIN to be re-elected President of Argentina. According to
the Guardian
, "Cristina Kirchner set to be re-elected as Argentina's president"
Exit polls predict landslide victory for current president, making her first woman in Latin America to twice win the presidency.
It actually seems that Latin America is becoming a place with some political sanity. Maybe they could export it along with that wonderful wine . . .