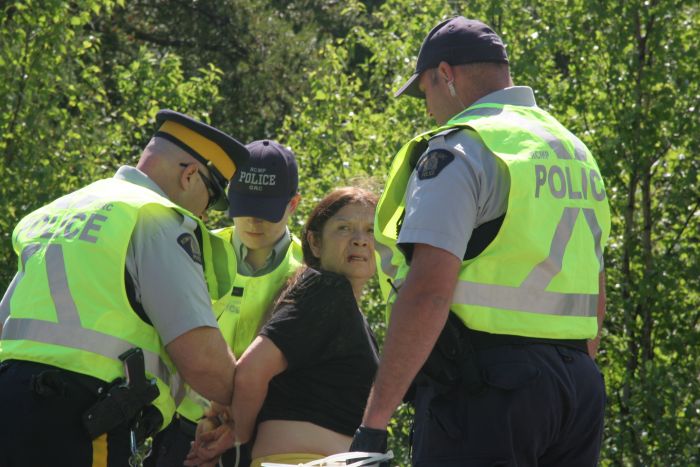 Eyewitnesses note this woman was punched in the mouth by RCMP.
PUNCHING A WOMAN seems to be RCMP best-practice, when they don't have a Taser handy.
Halifax Media Co-op
has a report by Miles Howe, "12 more opposed to shale gas arrested as RCMP turn violent on National Aboriginal Day". Apparently the locals don't like exploration for shale gas and are protesting to stop it. Grrrrrrrrr . . .